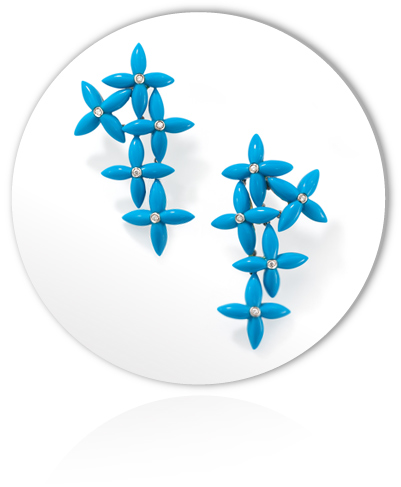 The Turquoise Lila Earrings
A pair of hand carved turquoise earrings (6 grs), with round brilliant cut diamonds set within each Lila.
Also available in white or pink.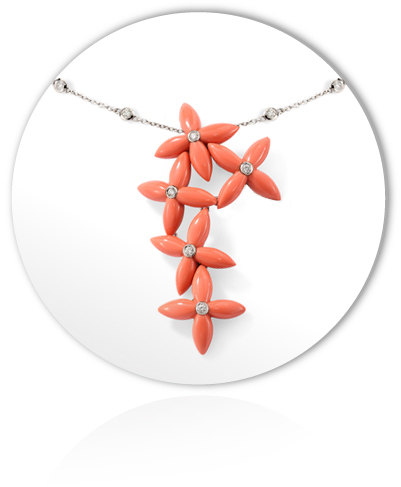 Lila Coral Pendant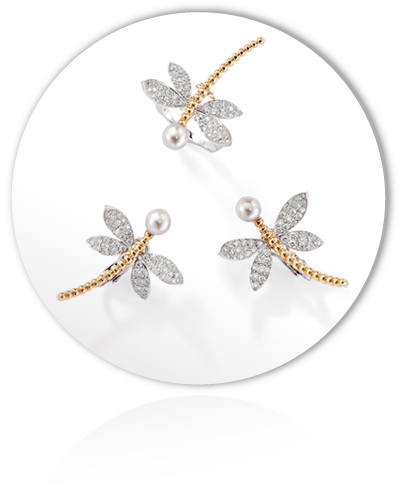 The Dragon Fly Set
Earrings and matching ring, delicately 'pavé set' with round brilliant cut diamonds, and natural Tahitian pearls.
One-of-a-kind creation.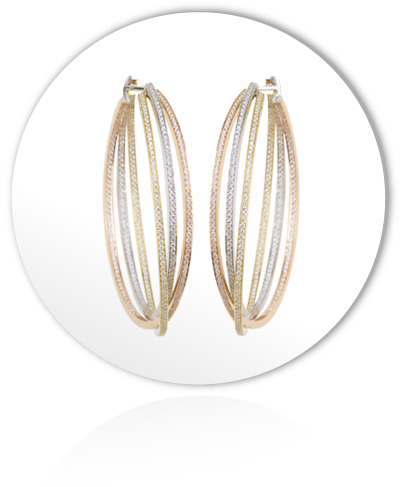 Interwoven Golds
A pair diamond micropave hoops in three gold colors.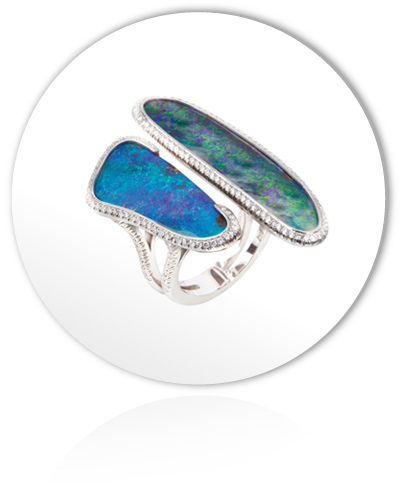 Opalescence
A duo of free shaped opals from Queensland highlighted with a micropave diamond ring setting.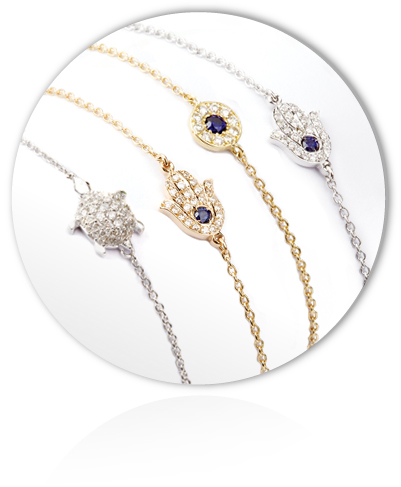 Charm
Mix and match charm bracelets with precious good luck charms.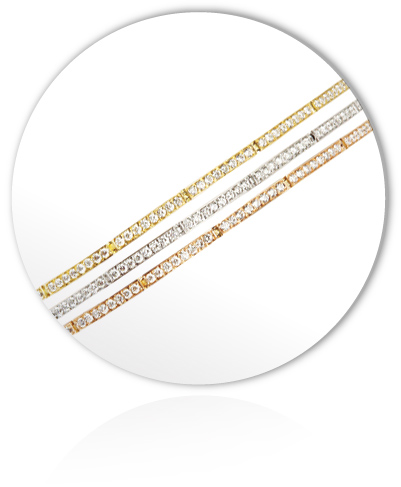 Micro Tennis Bracelets
A trio of yellow white and rose gold finely set diamond soft bracelets.