Master jewellers Nourbel & Le Cavelier opened their first boutique in London's historic Burlington Arcade in 2011.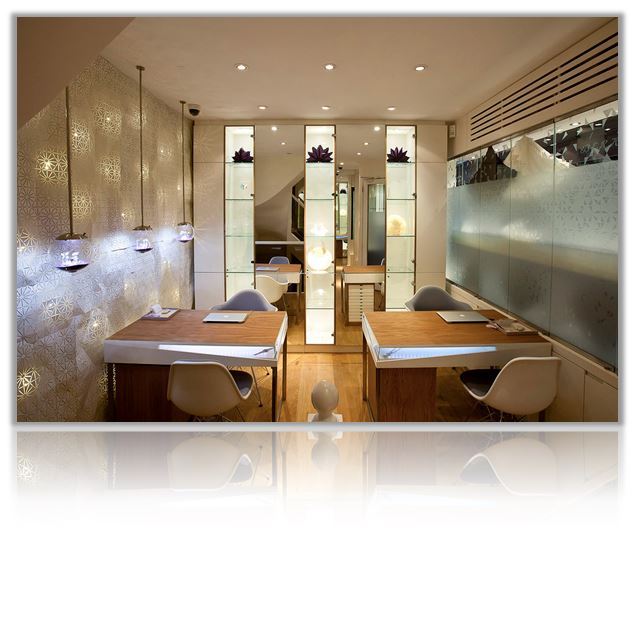 Nourbel & Le Cavelier specialise in entirely hand-made, mostly one of a kind jewels incorporating the rare and precious – from micro-mosaic remnants from late 19th to mid 20th century Italy re-worked into alluring contemporary pieces, to jewels fashioned with Paraiba tourmalines, the signature Nourbel diamond bracelet that twists and turns at the wearer's whim, and a host of discreet bespoke commissions.
All jewellery from Nourbel bears a special Maitre-Joaillier hallmark. The honour of being called a Master Jeweller is awarded by the Swiss jewellery industry to jewellers who have pioneered innovative techniques.
The founders of Nourbel & Le Cavelier are Valerie Le Cavelier and Georges Karam – both trained GIA gemologists who hail from second generation family jewellers in Geneva and Beirut respectively. They share much common heritage.
Georges' father founded Nourbel, a Geneva-based designer and manufacturer in 1976, while Valerie's mother, jewellery designer Nada Le Cavelier, opened a boutique in Beirut over 30 years ago. Both jewellers have routinely served royalty and influential families from the Middle East, Monaco and beyond. While Nourbel has crafted jewellery for some of the world's leading high-end jewellers in Europe and America and 50 jewellers spanning the United Arab Emirates, Nada le Cavelier has exhibited her designs in museums and art galleries across the Middle East, Europe and the USA.
Valerie Le Cavelier and Georges Karam recently discovered they can each trace their ancestry back over a century to the same village.
Welcome to Nourbel & Le Cavelier.